NASP welcome Jason Malham from Mastery Life Training as our guest speaker for this September's luncheon at Maggiano's.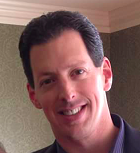 Jason Malham is all about freedom. The freedom to be as successful as we want to be. The freedom to enjoy the
personal time that comes from being successful.
For him, that's time with his wife, Mickie, and their four children ranging from college students to middle schoolers.
But this kind of freedom is born only out of MASTERY – the dedication to improving yourself in every aspect of your personal and professional life.
This MASTERY is what has made Jason a sought after Trainer and Goals Coach – and what drives him to share his skills with other professionals.
JASON MALHAM…
…loves Nashville, is from Nashville, and trained literally thousands of Nashville professionals.
… is asked to deliver keynote speeches every year.
… has been asked more than once to speak for Toastmasters International, speaking in front of thousands at their International Convention.
…has conducted training seminars for over 40 different organizations in 7 different states.
…has been teaching personal development tips and techniques for 26 years.
…taught Nashville area workshops that consistently sold out 8-10 weeks in advance.
…was encouraged when a Managing Broker for Coldwell Banker Barnes told him his training "was as useful as any Zig Ziglar conference" he had ever attended.